There is no doubt about it if they were to fight it would become one of the biggest fights in UFC history. Both fighters are competitors that will not easily be forgotten.
With George St-Pierre displaying an interest in returning to the fight game and Anderson Silva still active it is a possible match that many of us would like to see happen.
In an interview when Silva was asked his thoughts on the possible fight he said "it could happen. It would be an honor to fight him."
Anderson Silva is currently preparing for his fight with Uriah Hall in UFC 198 in his hometown of Curitiba, Brazil on May 14th.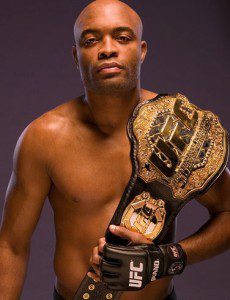 Although there have been no official announcements of George St-Pierre's official comeback the rumors suggest there is a good chance of his return to the octagon.
It has been three years since GSP has fought. His last fight was against Johny Hendricks in 2013 which ended in a controversial split decision in GSP's favor.
It is far too soon to say the fight will happen, but it would be a huge draw and spark up interest around the world.
GSP in UFC 200? We will see soon enough.
For now the Anderson Silva has his work cut out for him as he prepares for his fight with Uriah Hall.
For those fight fans out there who love the sport come in and check out our MMA, Brazilian Jiu Jitsu or Muay Thai training here at Northwest Fighting Arts. You will get in the best shape of your life and learn a skill set that will keep you inspired for a life time.
Our program can help you train to learn the art for fitness, self-defense, competition or get certified to teach.
You will be in a great community of martial arts who practice for all of these reasons and whatever your goals are we will help you achieve them. Check out our 30 day free offer today just enter your information in the box to the right.