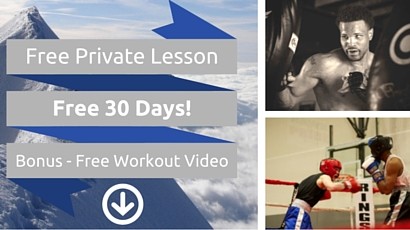 Why Take Up MMA Training at Northwest Fighting Arts?

Whole body toning
Fighter-level conditioning
Shred those extra pounds
Become focused and goal-oriented
Powerful stress release
Expert coaching for all members
Our Portland MMA training studio offers many benefits to NWFA members. If you'd like to learn the craft of Mixed Martial Arts or further develop your skills, let our team of expert instructors help you transform into a warrior. The benefits of taking up Mixed Martial Arts training are varied, but you can expect to not only see the difference but feel your confidence increasing with each class.

---
Benefits of Learning MMA in our Portland Gym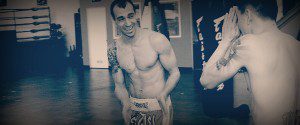 Give it a try before you commit with a FREE private lesson
Experience the mental and physical "rush"
Get into excellent shape
Develop functional muscles
Learn in a safe, structured environment
Learn physical and mental preparation for a street or cage fight
Improve flexibility
Get stronger and tougher while developing more endurance and stamina
No guesswork or runarounds for rapid improvement
Our Portland MMA gym instructors are trained to "build you up" as a student. Our professional and courteous staff are always available to offer help, and our organized curriculum takes the guesswork out of learning the fundamental MMA principles and techniques.
---
Get Fighting Fit
As you progress through MMA training, you'll learn different techniques to improve your skills and refine your approach to Mixed Martial Arts. Our systematic MMA training schedule helps you grow into a complete fighter. You will learn:
Stealthy submission holds to quickly and effectively end a fight
How to fight in a confined space
Methods and tactics for self-defense and competitions
How to finish a fight without needing to throw a single punch or kick, namely through choke holds, arm locks, leg locks, and other methods
How to end a fight fast with knockout elbows, knees, punches, and kicks
Takedowns and throws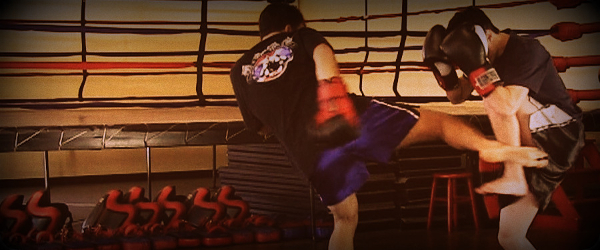 Why Train at Our Facility?
Access to a regulation-size mixed Martial Arts ring
Over 4,000 square feet of mat space
Access to strength and conditioning equipment
Access to medicine balls, kettle bells, and squat racks
Free weights and weight machines
Showers and changing rooms
Access to heavy bags, kick bags, knee bags, and speed bags
---
Benefits of Joining Portland's Best MMA Training Program
"This school is no a joke! I checked out a lot of schools prior to this one and all I found were a bunch of ego maniacs jumping around pretending they were Superman. The instructors at NWFA are very helpful and will always help you out when asked. I've been a student for about a year and a half and I've learned so much. I've learned how to relax and how to focus which are the most important things when learning a martial art. So come on down and check out a class, you will see that I'm right." –Rick
Our Portland MMA instructors incorporate all different styles of Martial Arts training to teach you the moves and techniques you'll need to handle whatever situation may arise. Our all-inclusive program teaches you how to punch, kick, wrestle, handle a fight on the ground, condition your body, and be prepared to defend yourself.
Mixed Martial Arts training will also teach you discipline. This is not a sport you can just pick up as you go; it requires time and dedication. You must use your mind and body to fully understand the art of MMA. In addition, MMA training is a full body workout. Not only will you get a great workout from your training sessions, you'll learn how to eat right, sleep right, and treat your body better. Ultimately, MMA training will help further develop your confidence in yourself. If you're ready for a physical and mental challenge, then let's start your Mixed Martial Arts training today at NWFA.

You owe it to yourself. Contact us today to set up your free private lesson and free trial program in Portland! Call us at 503-235-3435.