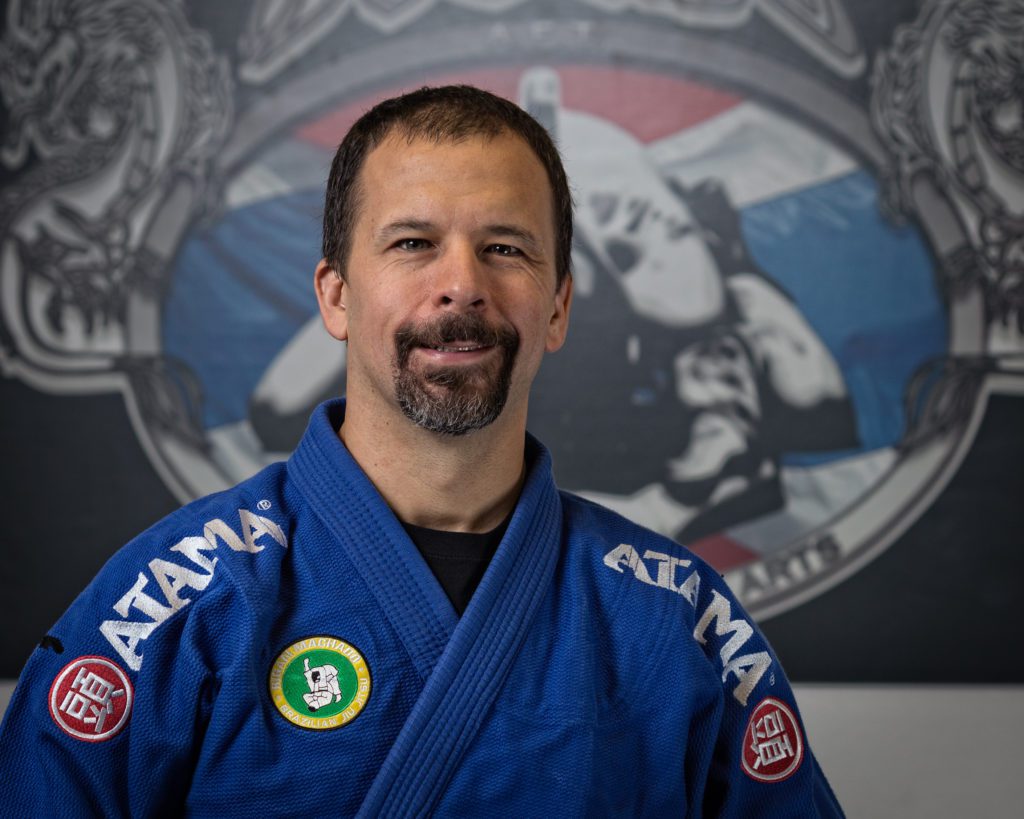 Jeff Patterson
Jeff Patterson is a highly experienced martial artist, residing in Portland, Oregon, with over 36 years of practice under his belt. He is renowned for his exceptional skills in Brazilian Jiu-Jitsu, Eskrima, Tai Chi, Qigong, Muay Thai, and Kenpo, having achieved black belt equivalency in all these martial arts disciplines.
Jeff's passion for martial arts and its transformative power led him to establish Northwest Fighting Arts and Portland Tai Chi Academy, an organization that has flourished over the past 29 years, with over 25,000 students benefiting from his teachings. With a large student base of over 500 individuals, the academy offers a diverse range of classes, meticulously crafted comprehensive curricula for each martial art they teach, including Muay Thai, Western Boxing, Jeet Kune Do, Filipino Arts, Brazilian Jiu-Jitsu, Tai Chi, and Qigong.
Jeff is a firm believer in the benefits of meditative arts and their power to enhance overall life experiences. He has extensively studied the historical, philosophical, and health aspects of meditative arts and recognized the importance of the yielding concept to attain expertise in each discipline. Through his dedication and teachings, he has witnessed positive and profound changes in his students, which fuels his ongoing passion for sharing his knowledge.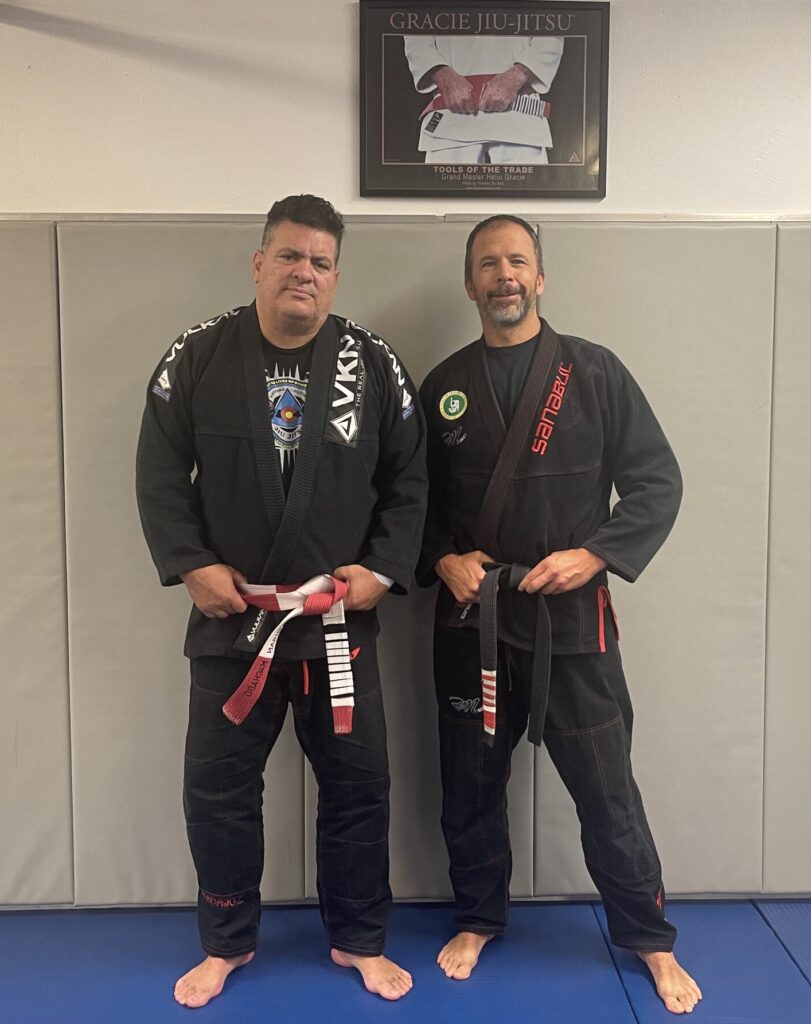 Before establishing his martial arts academy, Jeff served in the Marine Corps for four years and earned two Bachelor's Degrees in business from Portland State University. Utilizing his martial arts skills and teaching abilities, Jeff supported himself financially during his studies while continually expanding his knowledge by training with various instructors.
Jeff's expertise in Muay Thai stems from his long-term instructor, Ajarn Chai Sirisute, a pioneer who introduced the art to the United States. Under Ajarn Chai's guidance, Jeff has trained for over 30 years and has witnessed the popularization of Muay Thai globally through his teacher's seminars and teachings. He has also trained extensively in Western Boxing, Filipino Arts, and Jeet Kune Do concepts under the mentorship of Punong Guro Leonard Trigg, who has produced nine Olympic champion fighters in Western Boxing.
Jeff's training in Brazilian Jiu-Jitsu includes studying under renowned masters such as Master Rigan Machado since 1992, who awarded him his Black Belt in 2007. He has also trained with other influential instructors such as Pedro Sauer, Rickson Gracie, Anibol Lobo, and Fabio Santos.
Jeff has a profound appreciation for Tai Chi and has studied under esteemed masters such as Sifu Leonard Trigg, Dr. Yang Jwing-Ming, Sifu Gregory Fong, and Sifu Thomas Flannel. However, his most significant influence in Tai Chi training comes from Grand Master Sam Tam. Jeff has dedicated years to perfecting and refining his Tai Chi forms, encompassing various styles and weapons, under Grand Master Sam Tam's guidance since 2004.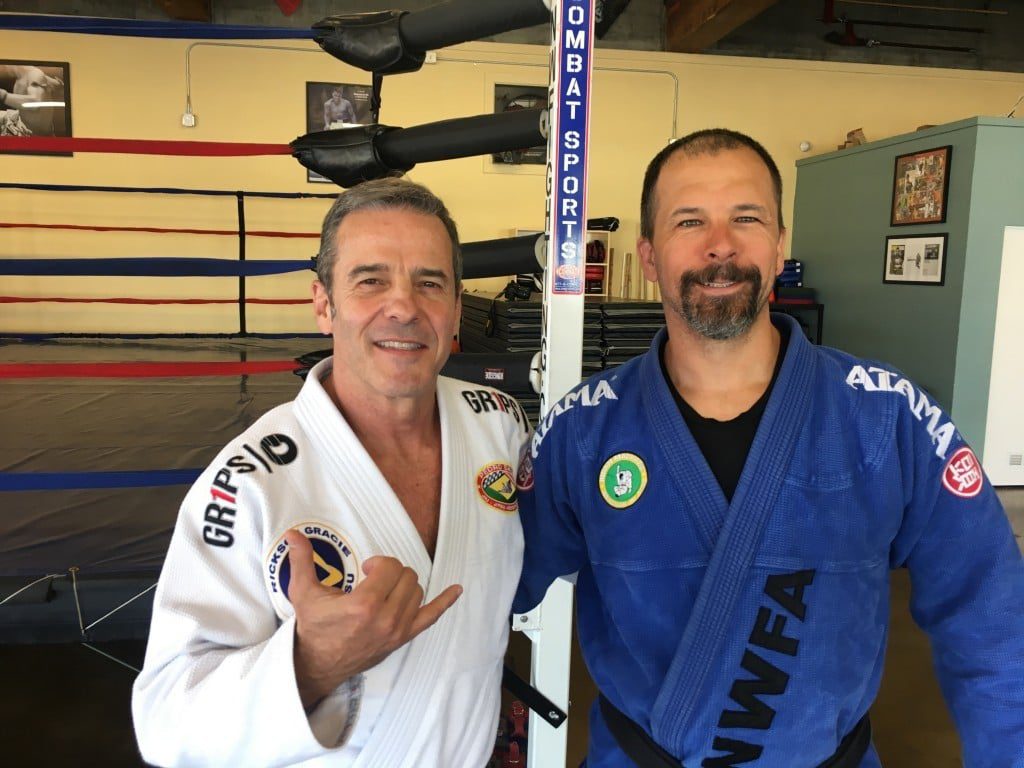 Jeff has authored three books, created two audio courses, and produced hundreds of instructional videos, sharing his extensive knowledge and expertise. Through his dedication and teachings, Jeff has positively impacted the lives of thousands of individuals, providing them with the tools and techniques to improve their overall well-being.
In conclusion, Jeff Patterson's vast experience, dedication, and passion for martial arts have led to the establishment of a successful organization that has benefitted thousands of individuals. His profound understanding of meditative arts and the yielding concept has enhanced his teachings, enabling his students to achieve mastery in their chosen discipline. Jeff's teachings continue to impact the lives of individuals globally, providing them with the tools to achieve greater physical and mental well-being.
Daniel Tran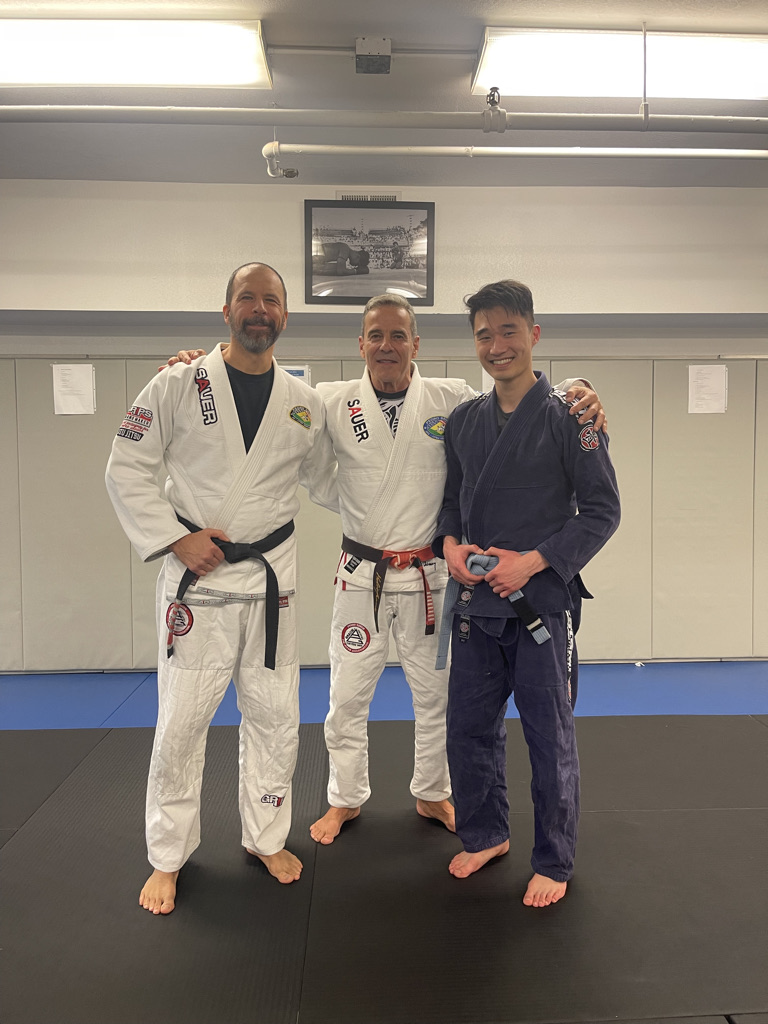 Coach Daniel Tran, a seasoned martial artist, embarked on his journey in 2003 under the guidance of Professor Jeff Patterson when he was 9 years old. Throughout his training, he has been exposed to a myriad of life philosophies and various martial arts disciplines offered at Northwest Fighting Arts.
Under Professor Jeff's tutelage, Daniel had the privilege of exploring an extensive range of martial arts styles and philosophies. From the fierce techniques of Muay Thai to the precise art of Western Boxing, he delved into the intricacies of Brazilian Jiu-Jitsu and the meditative practices of Tai Chi and Qigong. Additionally, he honed his skills in JKD (Jeet Kune Do) and Filipino Martial Arts, broadening his understanding of different combat systems.
One remarkable aspect of Daniel's journey is his opportunity to train with some of Professor Jeff's most influential mentors in their respective disciplines. Immersing himself in the knowledge and expertise of Ajarn Chai Sirisute, an authority in Muay Thai, Daniel gained invaluable insights into the traditional Thai fighting style. This experience not only refined his technical abilities but also deepened his understanding of the cultural heritage intertwined with martial arts.
In addition to his exposure to Muay Thai, Daniel had the privilege of training with Professor Leonard Trigg, who imparted his wisdom and mastery of Western Boxing.
Further enriching his martial arts education, Daniel had the honor of training with Guro Dan Inosanto, a legendary figure in the martial arts community. Inosanto, a student of the renowned Bruce Lee, shared his knowledge of JKD, a philosophy emphasizing practicality and adaptability in combat. Daniel absorbed the principles of efficiency and versatility, incorporating them into his own training and teaching methodologies.
Moreover, Daniel had the opportunity to learn from Rigan Machado, a Brazilian Jiu-Jitsu black belt and member of the famous Machado family. Through Machado's instruction, Daniel delved into the complexities of ground fighting, submission holds, and positional dominance, augmenting his arsenal of techniques for close-quarters combat.
To complement his expertise in Brazilian Jiu-Jitsu, Daniel met and trained with Pedro Sauer, a respected master in the art of Brazilian Jiu-Jitsu. Sauer's teachings emphasized the importance of leverage and technique over strength, enabling Daniel to develop a highly efficient grappling game that balanced finesse and control.
Through years of diligent practice and exposure to these influential figures, Daniel has attained a high level of proficiency in martial arts. His dedication and passion for his craft have propelled him to turn his martial arts education into a fulfilling full-time career and lifestyle.
Today, as a coach and instructor, Daniel shares his knowledge and experiences with aspiring martial artists, guiding them on their own paths of self-discovery and personal growth. He draws upon the diverse philosophies and techniques he has absorbed over the years to nurture his students' physical and mental development, instilling in them the virtues of discipline, respect, and perseverance.
Stephen Burtt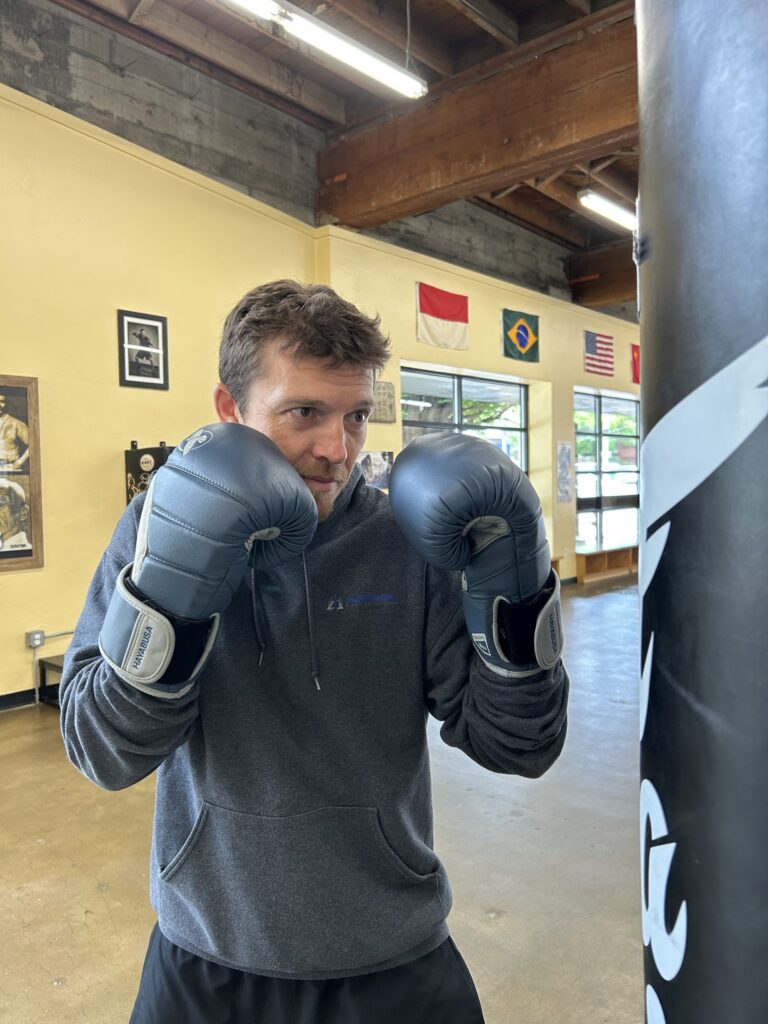 movement arts. He trains in Western Boxing, Muay Thai, and Escrima. His martial arts journey started at the age of 13 with Tae Kwon Do, and then soon developed into a love for boxing. He spent his high school years boxing with friends after school instead of organized school sports. Stephen attended college at Portland State University and it was at this time that he began to formalize his training under the tutelage of Sifu Gregory Fong. Under Sifu Fong, Stephen trained in Kung Fu, was first exposed to the internal arts, and discovered the power of standing meditations. In 2005 he graduated from PSU Cum Laude with a Bachelor of Science in Liberal Studies.
In 2017, Stephen joined Northwest Fighting Arts and began his training in Muay Thai, Boxing, and Escrima under Professor Jeff Patterson. Over the past 6 years, Stephen has become a full-time instructor at NWFA, trains avidly, and continues to work towards earning his Black Belt. As an instructor Stephen brings a unique outlook and set of skills, drawing on his past experiences and emphasizing the importance of developing a strong mind, body connection when practicing martial arts. He loves sparring, stick fighting, rafting, hunting, juggling, virtual reality, drone technology, rocket launches, and traveling.
Lark Pien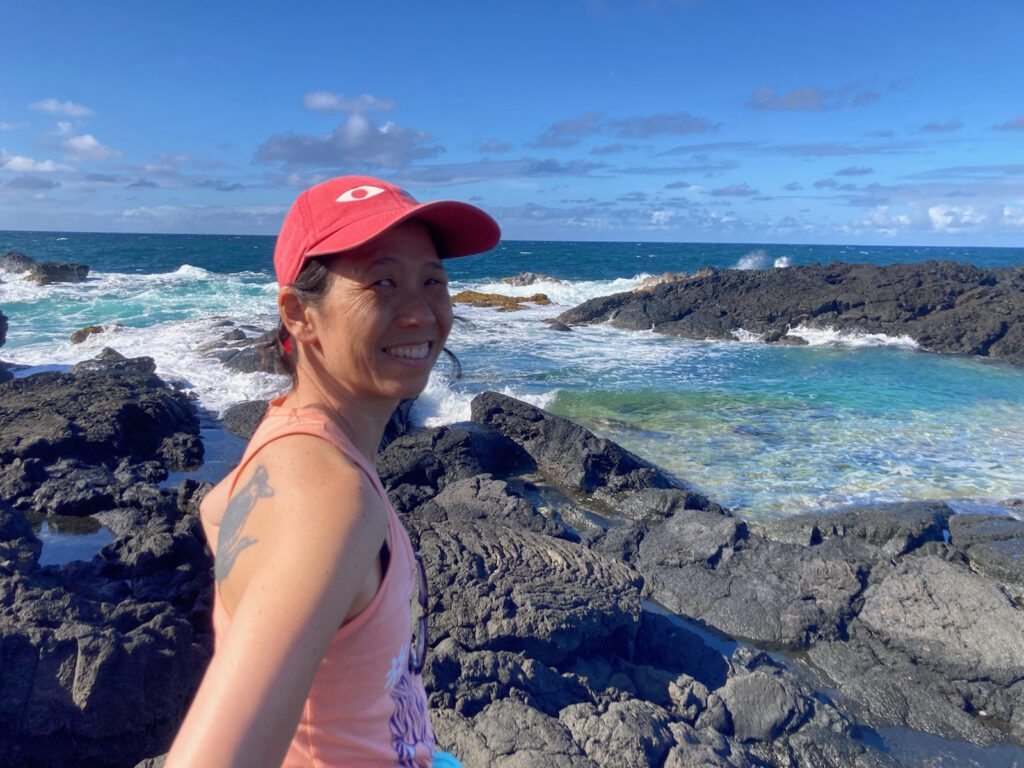 Northwest Fighting Arts with sifu Jeff Patterson in 2015, and quickly became a tai chi quan and yi quan enthusiast. Her foundational studies were equal parts group, partner, and solo training, with lots of standing meditation, form work, and push hands. In 2017 she had the fortune to meet and learn from her teacher's teacher, Grandmaster Sam Tam. The experience of intergenerational cultivation was fuel for the long term. Lark's interest for the internal arts broadened into xing yi quan and bagua zhang studies, and into JKD/escrima classes at the academy.
Lark is an active listener and will guide students towards skills for honing a deeper practice. She pays close attention to body-mind-environment relationships, using this as a compass for each individual's learning needs.
Chris Miskell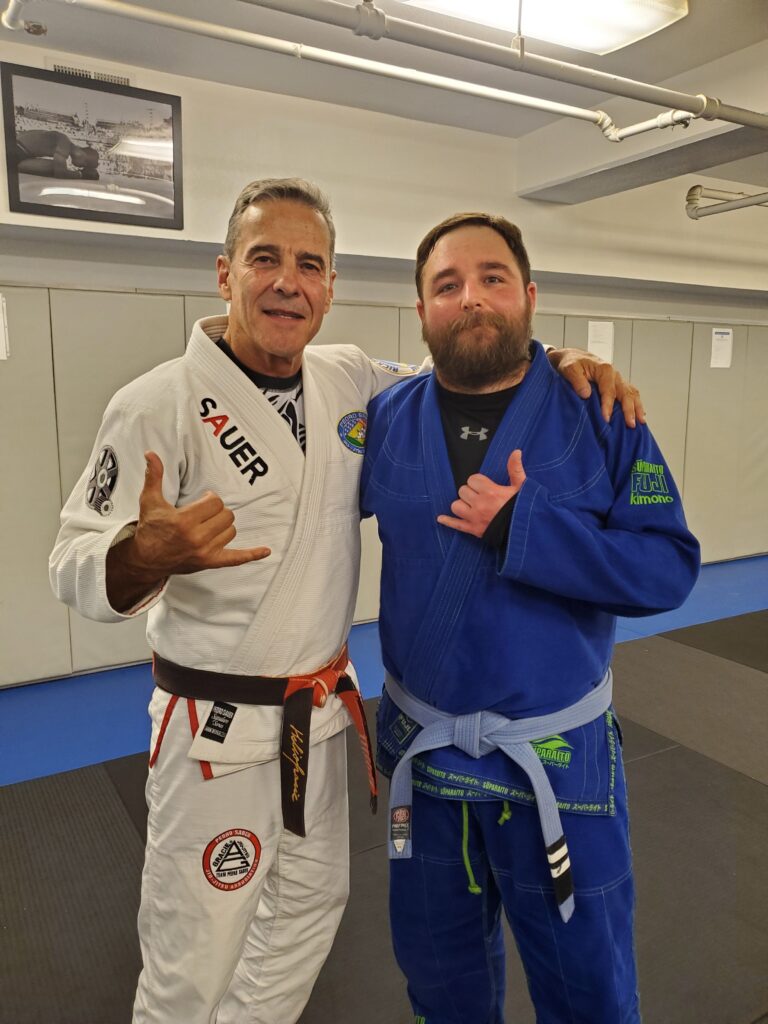 Northwest Fighting Arts BJJ (Brazilian Jiu Jitsu) program. After speaking to his sister and brother-in-law about their experience training in BJJ under Professor Jeff Patterson, Chris joined NWFA in 2018 and has continued to train since. Chris's joy and passion for BJJ led to his advocacy and attendance to many of the influential martial artists who frequent the gym, such as Master Pedro Sauer, as well as Master Rigan Machado, to further expand upon his knowledge of the BJJ discipline.
Motivated and inspired by these experiences Chris currently aids in leading white & blue belt curriculum classes during the week, focused on members development in technique and growth as they navigate the programs fundamental knowledge base, as well as an adult class on Saturdays. It is his primary focus to continue to aid in helping others grow alongside his own personal growth as a BJJ practitioner.