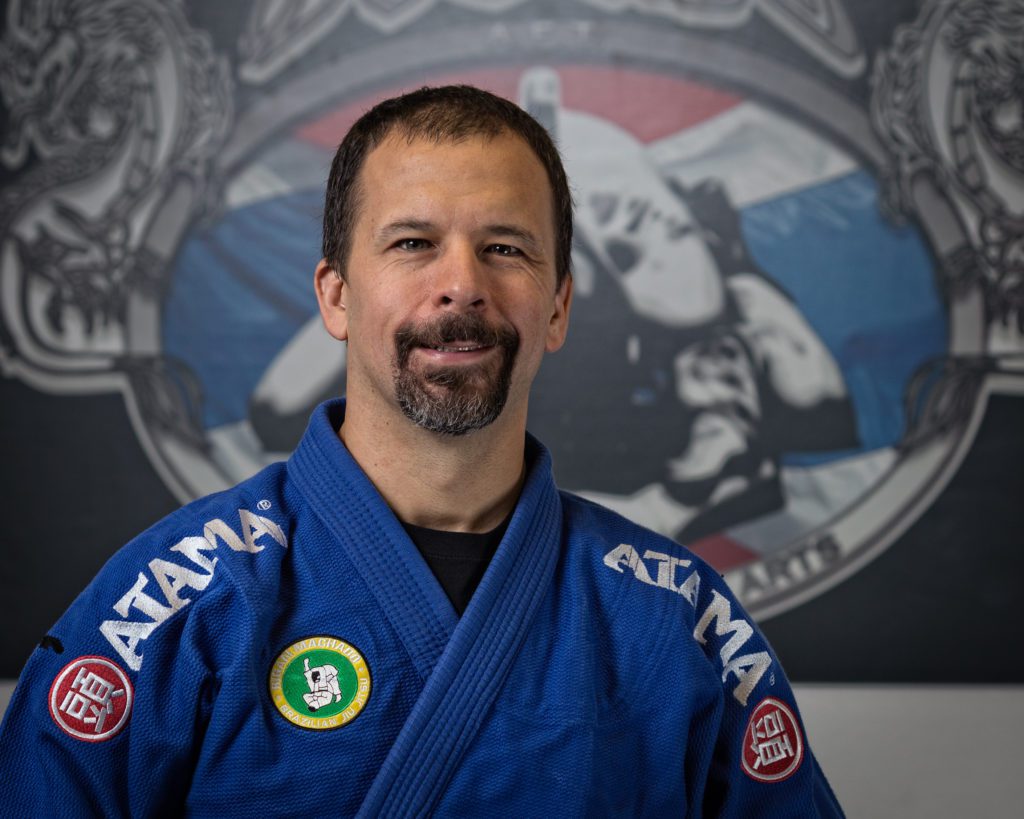 Jeff Patterson is a highly experienced martial artist, residing in Portland, Oregon, with over 36 years of practice under his belt. He is renowned for his exceptional skills in Brazilian Jiu-Jitsu, Eskrima, Tai Chi, Qigong, Muay Thai, and Kenpo, having achieved black belt equivalency in all these martial arts disciplines.
Jeff's passion for martial arts and its transformative power led him to establish Northwest Fighting Arts and Portland Tai Chi Academy, an organization that has flourished over the past 29 years, with over 25,000 students benefiting from his teachings. With a large student base of over 500 individuals, the academy offers a diverse range of classes, meticulously crafted comprehensive curricula for each martial art they teach, including Muay Thai, Western Boxing, Jeet Kune Do, Filipino Arts, Brazilian Jiu-Jitsu, Tai Chi, and Qigong.
Jeff is a firm believer in the benefits of meditative arts and their power to enhance overall life experiences. He has extensively studied the historical, philosophical, and health aspects of meditative arts and recognized the importance of the yielding concept to attain expertise in each discipline. Through his dedication and teachings, he has witnessed positive and profound changes in his students, which fuels his ongoing passion for sharing his knowledge.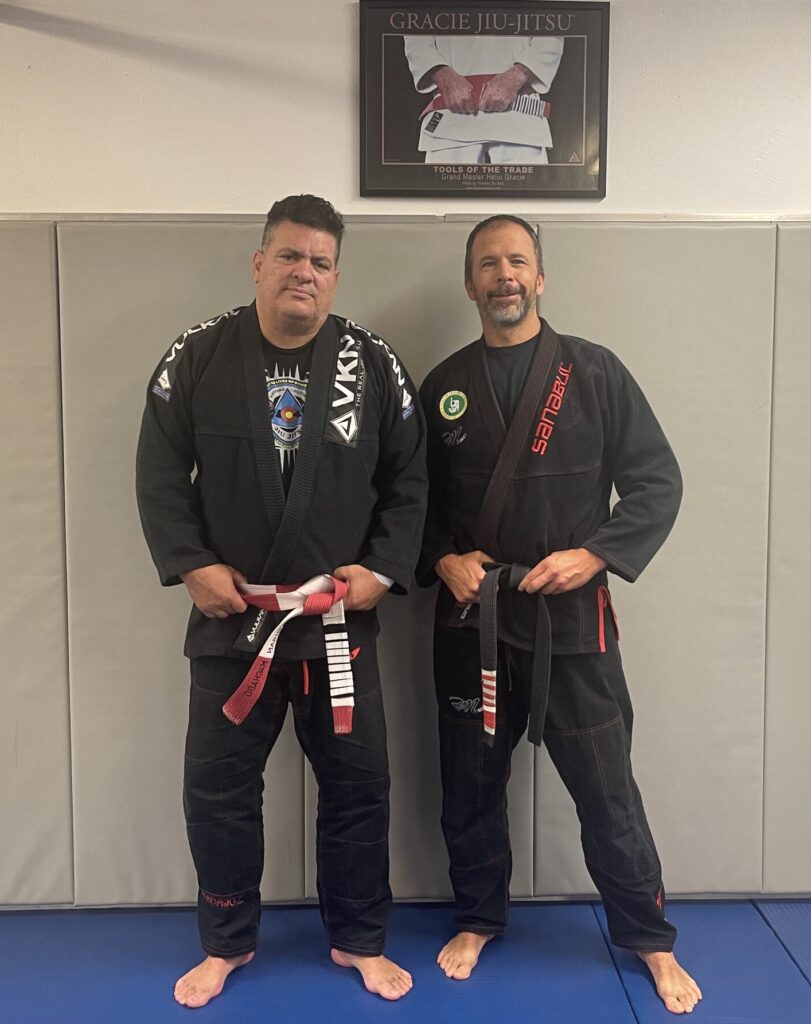 Before establishing his martial arts academy, Jeff served in the Marine Corps for four years and earned two Bachelor's Degrees in business from Portland State University. Utilizing his martial arts skills and teaching abilities, Jeff supported himself financially during his studies while continually expanding his knowledge by training with various instructors.
Jeff's expertise in Muay Thai stems from his long-term instructor, Ajarn Chai Sirisute, a pioneer who introduced the art to the United States. Under Ajarn Chai's guidance, Jeff has trained for over 30 years and has witnessed the popularization of Muay Thai globally through his teacher's seminars and teachings. He has also trained extensively in Western Boxing, Filipino Arts, and Jeet Kune Do concepts under the mentorship of Punong Guro Leonard Trigg, who has produced nine Olympic champion fighters in Western Boxing.
Jeff's training in Brazilian Jiu-Jitsu includes studying under renowned masters such as Master Rigan Machado since 1992, who awarded him his Black Belt in 2007. He has also trained with other influential instructors such as Pedro Sauer, Rickson Gracie, Anibol Lobo, and Fabio Santos.
Jeff has a profound appreciation for Tai Chi and has studied under esteemed masters such as Sifu Leonard Trigg, Dr. Yang Jwing-Ming, Sifu Gregory Fong, and Sifu Thomas Flannel. However, his most significant influence in Tai Chi training comes from Grand Master Sam Tam. Jeff has dedicated years to perfecting and refining his Tai Chi forms, encompassing various styles and weapons, under Grand Master Sam Tam's guidance since 2004.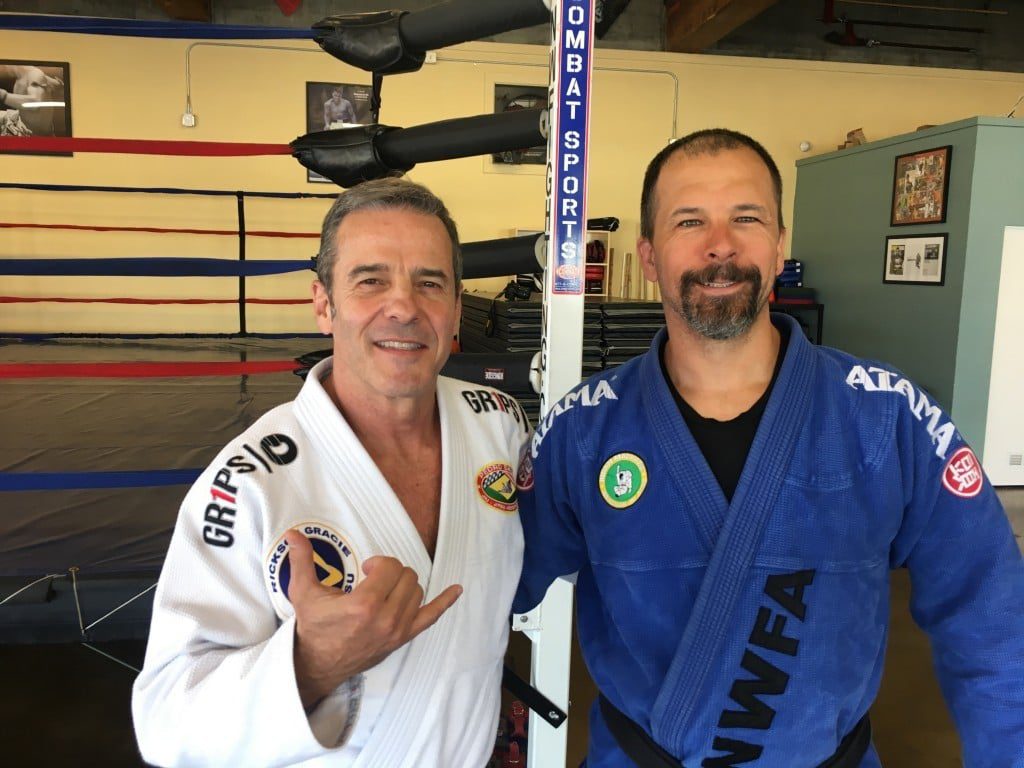 Jeff has authored three books, created two audio courses, and produced hundreds of instructional videos, sharing his extensive knowledge and expertise. Through his dedication and teachings, Jeff has positively impacted the lives of thousands of individuals, providing them with the tools and techniques to improve their overall well-being.
In conclusion, Jeff Patterson's vast experience, dedication, and passion for martial arts have led to the establishment of a successful organization that has benefitted thousands of individuals. His profound understanding of meditative arts and the yielding concept has enhanced his teachings, enabling his students to achieve mastery in their chosen discipline. Jeff's teachings continue to impact the lives of individuals globally, providing them with the tools to achieve greater physical and mental well-being.