If you're looking to get into martial arts in Portland, Oregon, Northwest Fighting Arts offers a variety of classes to increase overall health, strength, confidence, and capabilities in each of our students. Whether you are focused on getting physically fit, learning to defend yourself from an attacker, or creating a sense of peace between mind and body, our Portland Martial Arts classes will help you meet your goals.
NWFA is a thriving community of like-minded individuals who are dedicated to developing their potential by training in the Martial Arts. Located in Portland, our Brazilian Jiu Jitsu (BJJ), Muay Thai, Tai Chi, and other classes cultivate the highest level of performance from staff, instructors, and students alike.
Most of our courses vary in levels of skill and physical fitness. We offer beginner to expert-level classes, taking care in each to match you up with the right opponent. Our Muay Thai kickboxing, Jeet Kune Do, Eskrima/Kali/Arnis, and Brazilian Jiu Jitsu classes in Portland, Oregon, are taught by experts and are closely monitored for your safety. Your safety and education are our primary goals: we want to help you live a more balanced, healthful, and confident life.
Our NWFA community can teach you:
Lifelong fitness
Stress relief techniques
Confidence boosting challenges
How to defend yourself
To find out more about our classes and to start your journey, call us at 503-235-3435.
Which Style of Martial Arts Training is Best for You?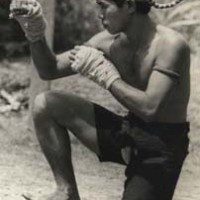 Dynamic in style, our Portland Muay Thai kickboxing classes teach you how to control the space around you using all eight of the body's natural weapons. You will throw elbow and knee strikes — moves that are unexpected and devastating at close range. Thai fighters use kicks and punches to control the middle and long ranges. We use striking target pads to build you to a level of conditioning that leaves even marathoners in the dust.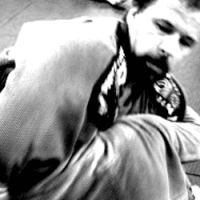 The great equalizer, Brazilian Jiu-Jitsu became famous in the early days of the UFC.  Everyone watched, stunned, as Royce Gracie defeated all challengers. Some were expert strikers, and many were much larger and stronger opponents. Royce clearly showed the power of Jiu-Jitsu, where strength loses to skill—our Portland, Oregon, Brazilian Jiu-Jitsu classes are among our most popular for a reason.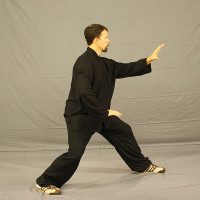 "Know thy self, know thy enemy. A thousand battles, a thousand victories." – Sun Tzu. Tai Chi is an art of deeper awareness. NWFA's Tai Chi classes teach our students how to move with perfect coordination. Learn to free yourself from the stress response and develop a strongly focused, present state of mind.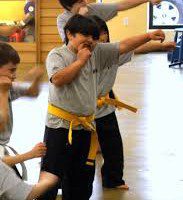 Our Portland studio offers a variety of kids' Martial Arts classes. Through systematic physical, mental, and emotional challenges, your child will develop confidence with each success. They will learn the habit of striving and understand how to set a goal and achieve it.
Portland Martial Arts Schools
Since 1994, Northwest Fighting Arts has been the very best of the Portland martial arts schools for those who want engaging training, terrific results, and an atmosphere that promotes learning and personal growth. We offer many different types of MMA training in Portland OR and our experienced staff can help you decide what will be best to reach your goals. If you already know what fighting styles you're interested in — kickboxing, Brazilian Jiu-Jitsu, etc. — we can just get you set up with the next lesson so you can pursue your dream. You know that you need to attend the best martial arts schools in Portland OR to get the best results, so we hope to hear from you soon.
What Sets Us Apart From Other Portland Martial Arts Schools?
We're not the only place you can go for MMA training in Portland OR, so you're likely wondering what sets us apart and makes us the No. 1 destination in the area. A few ways that we stand apart from other martial arts schools in Portland OR include:
Our head instructor is a third-degree black belt in Jiu-Jitsu.
We provide a free personal lesson if this is your first time attending Portland martial arts schools.
If you join, the first 30 days are also free, and we provide the uniform at no cost to you.
We use a proven curriculum that has had success for decades — since the early '90s.
We help you become a better version of yourself, the person you have always known you could become.
Moreover, we know that people have different personal goals for MMA training in Portland OR, and we help you strive toward your specific goals. For instance, here are just a few of the things people want when they start Portland MMA training:
The chance to learn new life skills
A greater overall fitness level
An outside option for stress relief
A community they can be part of, where they form lasting friendships
A greater ability to think and act under pressure
Remember that Portland martial arts schools do not just teach you to fight. MMA training in Portland OR also focuses on humility, patience, and a greater understanding of the world around you. Yes, you can get into the best shape of your life, but physical fitness is just the beginning. The mental benefits you get from Portland MMA training can help shape your worldview for years to come.

Call Now to Set Up Your First Lessons
You know that it's time to start training at the best Portland martial arts schools, and that means calling us at Northwest Fighting Arts to set up your first free lesson. Just dial 503-235-3435 today.