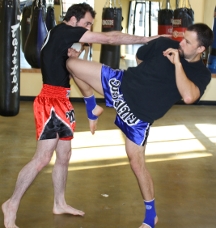 It was hard to miss the Martial Arts studio on the corner near my new apartment. Every time I walked by, the windows displayed students in a variety of classes, from Tai Chi to Women's Kickboxing. Without a doubt, it was the Kickboxing, or Muay Thai, that caught my attention.
I called the studio the next day to inquire about classes. The person that answered the phone was very friendly and as enthusiastic as I was that I wanted to try kickboxing! I had never participated in any form of martial arts before, but was really excited to try. The person on the other end of the phone asked me why I wanted to try Muay Thai, and some of the reasons I listed were: physical fitness, better confidence, and fun. I was also unaware that Muay Thai was a form of self-defense, so it definitely had that appeal to me. I set up an hour free consultation and lesson with an instructor at NW Fighting for the very next morning.
Trying Women's Kickboxing
When I showed up, one of the instructors, Nick, asked me again about some of my goals and what I wanted to get out of women's kickboxing. For about half of the session, Nick and I chatted about my goals; the second half was spent learning the art.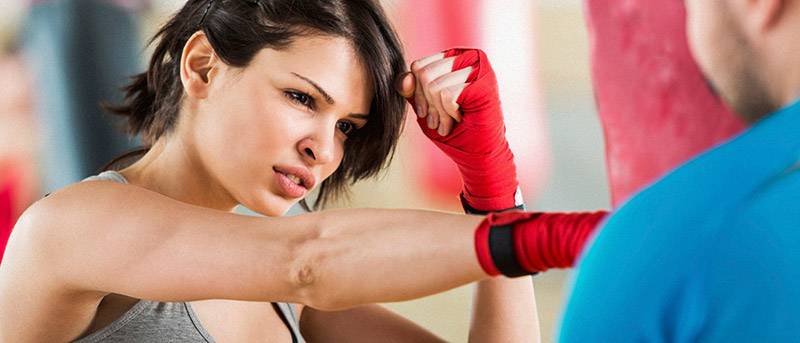 I was pretty much already on board by this point, but now I actually got to try it out. In a basement room with padding on the walls, I put on boxing gloves and Nick held pads that I was supposed to punch. At first, for a girl who had never taken a swing at someone in her life, it made me laugh to be put into a self-defense-esque, badass role. Nick was really good about guiding the lesson and it was so much fun! Not only that, but in the 20 minutes that the lesson was going on, I did see my confidence increase, in that I felt more powerful and capable to hurt a potential attacker.
I loved it, and couldn't wait for my first class.