The year 2023 brought with it another edition of the highly anticipated World Brazilian Jiu-Jitsu Championships (Worlds). This prestigious event, organized by the International Brazilian Jiu-Jitsu Federation (IBJJF), showcased the best of the best in the grappling world. From standout performances to unexpected upsets, the 2023 Worlds captivated fans worldwide and left an indelible mark in the history of BJJ. In this blog post, we will delve into the remarkable moments, emerging champions, and memorable rivalries that unfolded during this exhilarating tournament.
Female Black Belt Domination
The female black belt division once again demonstrated unparalleled talent and determination at the 2023 Worlds. Reigning supreme were some of the most dominant athletes of the year, including Ffion Davies and Amy Campo, both previous ADCC champions. Davies and Campo added to their already impressive list of accolades by securing gold medals in their respective weight classes, solidifying their positions as forces to be reckoned with.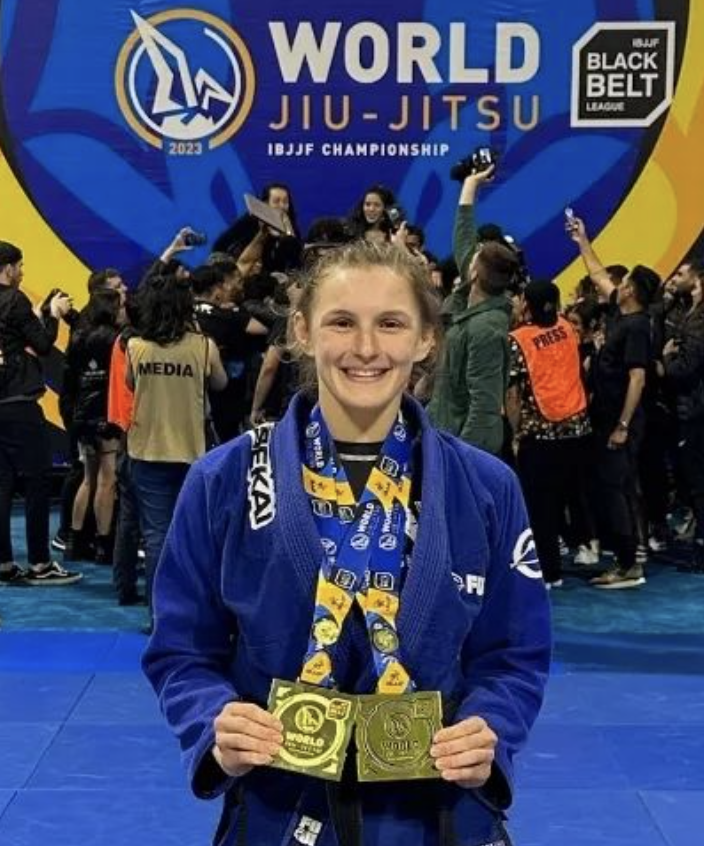 Another standout was Mayssa Bastos, who showcased her unrivaled skills at roosterweight. Bastos continued her undefeated streak on various competitive stages, culminating in a well-deserved victory at Worlds. Bia Basilio, a former ADCC champion and featherweight queen, engaged in a fierce battle against Ana Rodrigues, a former light-feather champion, resulting in a narrow war of advantages that ultimately crowned Basilio victorious. Furthermore, Jessa Khan, a rising star from AOJ, secured her first world title, leaving a lasting impression with her remarkable performances.
Grappling Giants in the Men's Division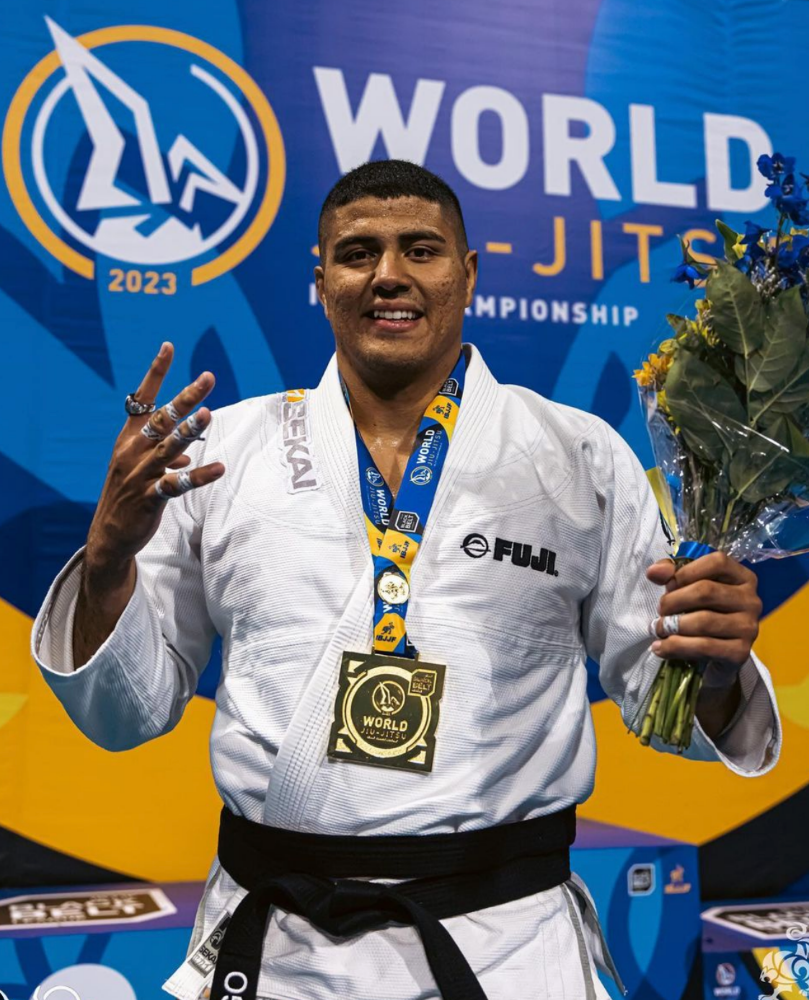 In the men's division, the stage was set for epic clashes and intense rivalries. Victor Hugo, a long-standing contender, fulfilled his dreams by capturing the highly coveted double gold victory. His exceptional skill and unwavering determination propelled him to triumph in both his weight class and the absolute division.
However, it was Nicholas Meregali, the former open class men's champion and a legend in the gi, who captured the attention of fans. After his transition to New Wave to focus on no-gi competition, Meregali called out Hugo for a superfight, igniting excitement and speculation among enthusiasts. The social media showdown between the two champions created a buzz, with Meregali offering a tempting $20,000 prize money for the match. Hugo, equally eager for the challenge, accepted Meregali's proposal, setting the stage for a potential clash of titans.
Unforeseen Twists and Turnarounds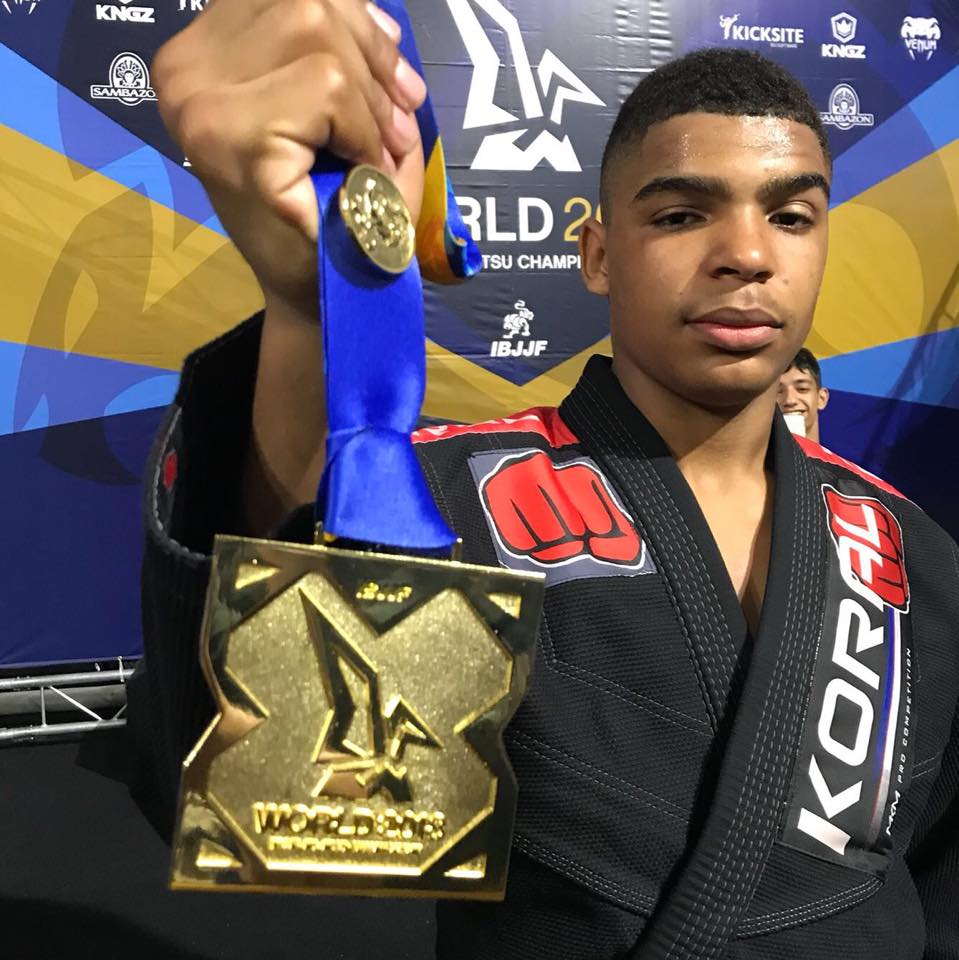 The 2023 Worlds witnessed unexpected outcomes and dramatic shifts in the landscape of BJJ. One such surprise came in the middleweight division when Tainan Dalpra, previously undefeated in IBJJF black belt competition, suffered his first loss to Jansen Gomes. Although Gomes and Dalpra had traded wins and losses during their colored belt days, their match in the finals carried higher stakes and added fuel to an already captivating rivalry.
Many fans anticipated a showdown between Tye Ruotolo, the 2022 lightweight champion who had moved up to middleweight, and Dalpra. However, Ruotolo's journey was halted by Gomes in the semifinals. Gomes fearlessly engaged Ruotolo, showcasing his skills and securing the victory with well-executed takedowns.
In the finals, Gomes faced Dalpra, who immediately pulled guard. Gomes displayed an aggressive top game, executing a lightning-fast near-back take that earned him valuable advantages early in the match. Dalpra, known for his resilience, launched a series of sweep attempts, but Gomes demonstrated exceptional balance and denied him the chance to turn the tide. Ultimately, Gomes emerged victorious, securing the middleweight gold and signaling the beginning of a captivating rivalry that is sure to produce thrilling chapters in future IBJJF majors.
Conclusion
The 2023 World BJJ Championships left an indelible mark on the grappling community. From the remarkable performances of female black belt champions to the fierce battles in the men's division, this tournament showcased the elite talent and unyielding spirit that defines BJJ. With unexpected upsets and emerging champions, the event proved that anything can happen on the mats. As we eagerly await future competitions, the 2023 Worlds will be remembered as a testament to the enduring legacy of Brazilian Jiu-Jitsu and the unwavering dedication of its athletes.