Welland, Ontario, Canada: What began as "fun stuff to do" and a battle against the bulge for Randi Bowslaugh became a fight against stereotypes after she heard her stepdaughter accept limitations unchallenged.
"A lot of the time I heard her say 'Girls can't do that,' and that disturbed me, so I asked why not," said Bowslaugh who is preparing to compete at the World Association of Kickboxing Organizations Senior World Championships less than two years after becoming involved in the martial art.
She also couldn't accept people telling her that women in their mid 20s were essentially through with competing at a high level, especially after having children.
"Again, I asked why not? I feel I have something to prove."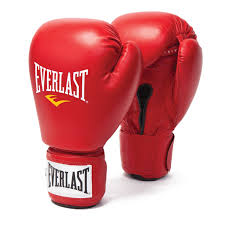 Going to the worlds, which are being held in Ireland in November, is the goal the 27-year-old social worker hopes to achieve, both for herself as well as for stepdaughter Cassie, 11, and daughter Teitia, 8.
"When you set a goal, you don't give up, you go for it. It sets a good standard for the kids," said Bowslaugh, a St. Catharines native now living in Welland.
Landing blows — and enduring them — in a high-octane activity wasn't the plan when Bowslaugh first visited Modern Vision Mixed Martial Arts three years ago. At the time, she was a doting mom rooting on the sidelines as Teitia enrolled in a jiu-jitsu class.
To say the least, those first visits to Modern Vision's martial arts studio in Welland opened Bowslaugh's eyes.
"Just from watching it I said 'I should try stuff, this looks like fun stuff to do.' So I tried stuff," Bowslaugh, an employment counsellor with the Port Cares community agency in Port Colborne, said with a laugh.
At first she didn't become involved in martial arts with the intent of competing one day. Her introduction to cardio boxing was through a fitness class.
"I've never been super unfit, but baby weight could always come off."
Bowslaugh quickly became hooked on the activity, finding the fitness regimen, while demanding, personally fulfilling and satisfying.
"It uses your whole body. It makes your heart go, but it gets your whole body involved. ."