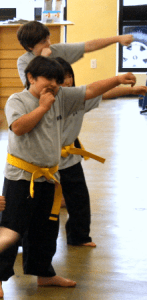 Each individual is born with unique abilities and qualities. In order to refine these skills it takes consistent effort and focus. Often our children will want to do an activity and after they try it once or twice they will get demotivated and think that is was not for them or not as fun as they thought it would be.
This de-motivation can come from a number of different reasons. Maybe they were not able to score a goal, or every time they got the ball someone took it from them or someone laughed at them when they tried to sing a note and it did not come out right.
If our children are not taught how to develop a good work ethic and do not have the confidence to move past these minor setbacks then they will often give up and look for the next thing without ever knowing if they would be successful in whatever it is that they try.
We have to teach our kids that it is alright if you fail and that the good things in life sometimes take effort and require time to develop.
If they do not learn these skills sometimes they will fall back to joining pier groups with other kids who feel like they are not good at anything and have the quitter's attitude.
One of the best ways to teach your child to be successful is to get them involved with a good youth martial arts program. Martial arts can teach your children how to be confident, how to follow through with goals, how to be leaders and will give them the personal skills to be successful in any other activities they choose to do.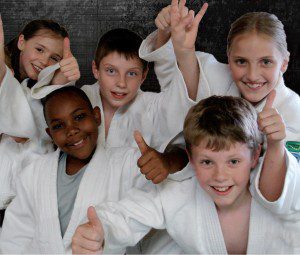 More on Youth Development & Martial Arts
Other healthy youth activities are always good for our kids as long as they are safe and fun. The reason why martial arts is different from any other activity your child will do is that it focuses on self-mastery and teaches our children to find their inner motivation and power to be the best at whatever they decide to do.
I have watched thousands of children being brought up in martial arts. Some of them go on to be valedictorians, athletic champions, commanding officers in the armed forces and many other leadership roles. If you ask any of them what it was that helped them find their success they will all tell you that martial arts played a major role in their accomplishments.
Stay tuned in to future blogs about how to teach your children the importance of following through with your efforts and riding the wave of passions to our children's success in school.
If you are in the Portland, Oregon area and would like to get your child started in a quality martial arts program fill out the form to the right  and receive a free 30 days of classes for you and your child.