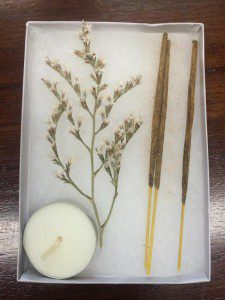 The USA Thai Boxing Association recognizes Teacher Appreciation Day every year on October 16th.  If you remember your Level I curriculum, then you'll know that the traditional gift is one candle, 3 sticks of incense, and dried flowers.
October 16th was chosen specifically because it's Ajarn Surachai Sirisute's birthday.  He's Professor Jeff's Muay Thai instructor, and the person who introduced Thai Boxing to the United States back in 1968.  
So, even if you don't bring in a traditional gift, it's still a good idea to wish your Muay Thai instructor a Happy Teacher's Day!