You are capable of so much more than you realize, and something like the kickboxing workout is what will help you to get there. Though so many of us focus on physical fitness and well being, the big picture involves much more than that. Your emotional and mental well being is also factored in, and you can change them all together if you try. When you introduce a solid overall body workout such as kickboxing, your entire well being and every factor in it can be improved forever.
Many people look at their workouts simply as a way of losing weight or adding muscle tone, but it can be much more than that. When you challenge yourself, really and truly challenge yourself, then you start to see that you are really capable of more than you imagined. You begin to build self esteem and confidence and your mental well being goes through the roof. The kickboxing workout is a great way to help you to get there as it challenges you and allows you to overcome previous hurdles and obstacles.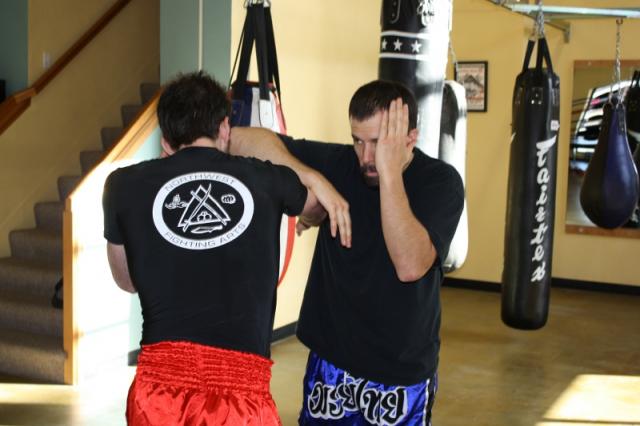 As you move through combinations of punches and kicks you feel your body start to change, your fitness evolve, and your senses awaken. For the first time you may feel good about yourself and what you are doing for your overall fitness. This is a very exciting feeling and it may take the intensity of the kickboxing workout to help you to get to this point in your life.
It's important not to feel defeated when you first start out because kickboxing can be challenging at first. It can challenge you physically but also mentally as this may be a new intensity in your life. Once you make it through your first class and meet your first goals though, you are on fire. You want to keep pushing forward and you start to feel your body and your mind transform to a whole new place. Fitness of course plays a very important role in your physical fitness, but it also ties into your mental well being.
Keep pushing and challenging yourself and see how much more energized you feel. See how much natural energy you feel and enjoy how your body and your mind transform through something as fabulous as kickboxing. You may have to push yourself to keep going at times, but it will be well worth the effort. The kickboxing workout may very well be what holds the power to your mental and physical well being in the long run, so enjoy the ride!
Portland Kickboxing Workout Technique: Muay Thai Wai Kru Ceremony