Developing a winning Jiu-Jitsu mindset is one of the best ways to endure the ups and downs associated with this sport. It's a part of Jiu-Jitsu philosophy, that when mastered, will dramatically take your skills to the next level. As a general rule of thumb, you can view Jiu-Jitsu as an assortment of attacks and defenses. Instead, everything should seamlessly flow together, and mold in unison to create a dominant grappler.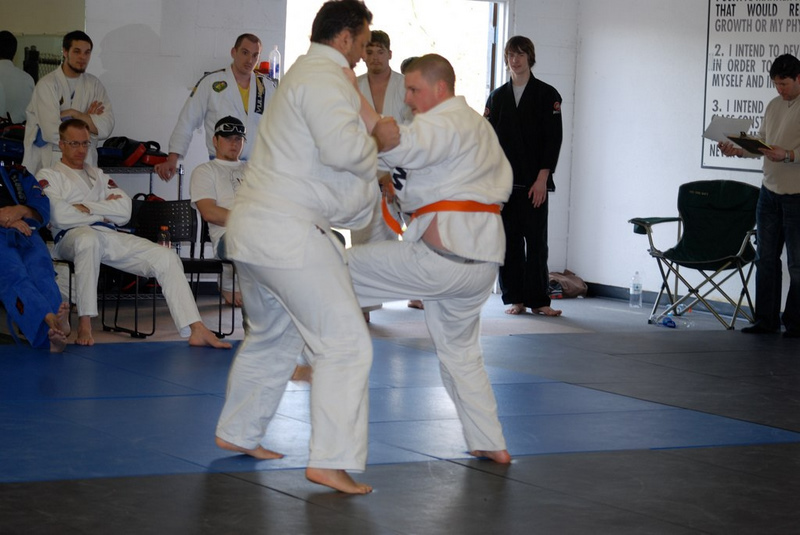 Winning
On the battlefield, there is no second place. There are no such things as time outs or fouls when in a fight, so you need to treat your training the same way. Part of Jiu-Jitsu philosophy is treating your practices with the same amount of drive as if you were in a real fight.
Not Accepting Bad Positions
Another state of mind that you must acquire is never accepting a bad position. For instance when your opponent is trying to pass your guard, don't let up, even when they're about to squeak by. Continue to defend as long as it takes for them to pass. This is a huge part of Jiu-Jitsu philosophy that also transitions over into life as well.
Learn More About the Portland Jiu Jitsu Mindset!
Empathy
As a Jiu-Jitsu practitioner, you should have the ability ore recognize another person's state of mind as well as emotions. Putting yourself in "their shoes" will allow you to become more centered with your emotions, and ultimately make you a better person and grappler. With that being said, you don't necessarily need to go easy on opponents just because they appear to be in pain. Find a balance.
Learn From Your Mistakes
Part of developing the right Jiu-Jitsu mindset is having the ability to learn from your mistakes. If you can't figure out what you're doing wrong, there's no way that you'll be able to fix it. Be critical but don't be judgmental. In other words, don't get angry by the fact that you're human
and you're going to make mistakes.
Portland Jiu Jitsu Technique: Standard Choke from Crossbody
Don't Take on More Than You Can Handle
Learning the thousands of Jiu-Jitsu positions, techniques, and moves can be daunting, especially if you try to fit them in all within a short period of time. In general, break down positions into smaller, more manageable ones. This will make your experience in grappling much more enjoyable.
Have Fun
One final point of Jiu-Jitsu philosophy to remember is this: have fun. Jiu-Jitsu is just a sport, one filled with setbacks, triumphs, and everything else in between. By enjoying the process, you'll be much less likely to quit whenever you are in a slump. And in the grand scheme of
things, getting tapped in practice isn't that big a deal, and you should realize this early on in your Jiu-Jitsu career.