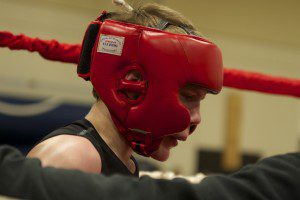 Build Self Confidence– Put Your Kid in Martial-Arts
Self confidence is crucial to a child's future success. Martial arts develop confidence and raises self-esteem. Does your child act shy or timid in social circumstances? Does your child act out? Does your kid let other kids bully him/her?
I was among those kids. The best thing my father ever did for me was that he put me in the great sport of Jujitsu. It is my viewpoints that kids who train in some form of practical martial arts turn into confident grownups.
If you wish to raise confident children, then put your kids in some kind of martial arts! Let's discuss how martial arts will enhance the self-confidence of your youngster.
How do martial arts develop self self-confidence? There are a lot of positive elements that will help raise a confident youngster. In this post I will attempt to cover a few of the top needs.
Self Discipline
Martial arts teach self-discipline. For the most part, it is an individual sport. This means the success of the child is in their own hands. If they want to do well they must develop a level of focus and self-discipline that is on par with their peers. The term "self-discipline" truly means self-control. Self-discipline is vital to improve self-confidence.
This implies a student shows perseverance and restraint. Self discipline teaches a student to think before they act… to continue on the best path even when life tosses you barriers.
Stay Calm in Adversity
Martial arts will develop self-confidence by teaching students to conquer hardship. This indicates that students realize when they remain in a stressful scenario, but because of their training, they stay calm and focused. Your kid will face adversity throughout their whole life, see to it they are ready to manage it.
How to Handle Victories
Jujitsu teaches your child to train hard to win matches. That is an extraordinary feeling to know that you won a tough match because of how hard you worked. I likewise think that martial arts teach you to handle those successes with humility and respect for your opponent.
How to Handle Losses
Have you ever heard the term that successful people failed more than they succeeded? This means that most individuals were not effective at their first attempt of trying something. Martial arts teaches you to take your losses and use them to make yourself better (and like we said before, in an individual sport it forces you to do it yourself in order to see change). As a martial artist, your youngster will discover how to pick themselves up, gain from their errors and keep trying.