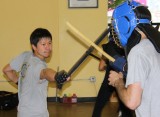 Are Self-Defense Classes Available in My Area?
Are you trying to find self-defense classes but don't know where to start? Are you finding it difficult to separate the good gyms from the bad ones? Finally, are you worried that there aren't any self-defense classes available in your area? If you answered "Yes" to any of these questions then keep reading because this article is for you!
Perform a Google Search about self-defense classes
Perhaps the easiest way to go about finding a quality self-defense class in your area would be to perform a Google search. Simply type the name of your city or neighborhood, followed by the words 'Self-Defense Classes'. If you have a specific martial art that you'd like to participate in, like BJJ for example, then type that in instead (try to be as precise as possible). At this point, you should see several results for your area. Write down their locations, phone numbers, and check out each one's website.
Visit Each School
As a woman, you want to be sure that the schools you're interested in offer "women friendly" classes. Essentially, you want to make sure that the gym you're interested in is following strict safety protocols, and that they aren't putting anyone's health at risk during practice.
Start by visiting each school and doing a quick survey of each one. What does the surrounding area look like? Is there plenty of parking available? Did the instructors greet you? Did they seem knowledgeable, experienced, and friendly? These are only a few of the many questions that you should be asking before choosing the gym of your choice.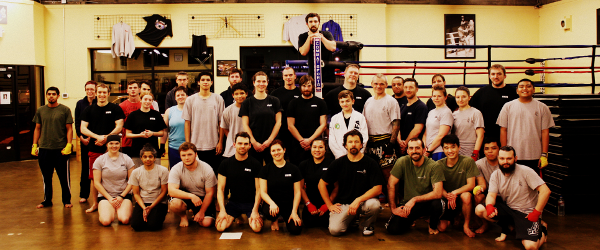 See If They Offer a Free Trial
The good news is that you won't need to financial commit to a gym right away. Most gyms offer a free trial that you allow you to test out their facilities and instructors before making your first month's payment. These trial times can range anywhere from 2-days all the way to 30-days for free. Once the trial period is over, you won't be financially obligated to keep going.
Even if a gym that's publicly announce a free trial, the instructors here may still allow you to try out a class for free to see if it fits for you. Finally, check to see if there are women's only self-defense classes available as these might be more compatible with your comfort levels as well as the comfort levels of your spouse or family members.