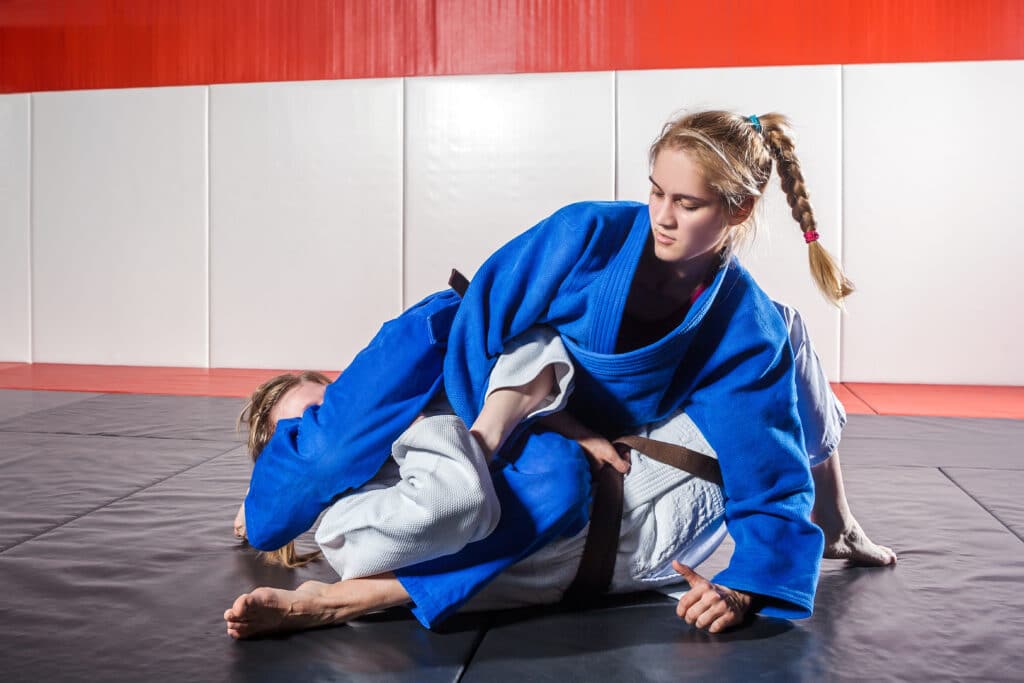 Keeping kids active is a good way to ensure they get to use their energy and learn how to live a healthy lifestyle. The Hillsboro kids martial arts program at Northwest Fighting Arts can help to fill this need. The kids in our program learn how to get and stay fit, but the benefits of the Hillsboro kids jiu-jitsu and martial arts program go far beyond that.
Kids in our Hillsboro kids martial arts classes learn how to defend themselves when necessary. Our instructors work closely with them to ensure that they know when they should use the skills. While they're participating in our Hillsboro kids jiu-jitsu and other martial arts classes, they are learning how to become more confident in their decision-making skills.
Why Choose Northwest Fighting Arts for Hillsboro Kids Martial Arts?
Our Hillsboro kids jiu-jitsu and other martial arts instructors work under the guidance of our founder, who's been instructing in martial arts since 1988. He's also served as a weapons instructor with the United States Marine Corps. All of our instructors know that instilling discipline and self-confidence in the kids who are part of our Hillsboro kids martial arts program can help the students to succeed in life.
Some other benefits of our program include:
Setting attainable goals
Setting plans to achieve goals
Building courage, honor, integrity
Using proper body mechanics to avoid injuries
Learning conflict resolution methods
Controlling temper
Reducing stress and unhappiness
Whether your child is interested in Hillsboro kids jiu-jitsu or another martial arts program, our experienced instructors are ready to work with them to learn these valuable skills. Children who are 4 to 13 years old are welcome in our kids' program. Older teens are welcome to join our adult classes.
Contact Us for Kids Martial Arts in Hillsboro OR
We're ready to give your child a chance to try out Hillsboro kids martial arts. We offer a private session and 30 days of group classes for free to give them time to try it out. Give us a call at 503-235-3435 to schedule the private session and learn more about kids martial arts in Hillsboro OR.