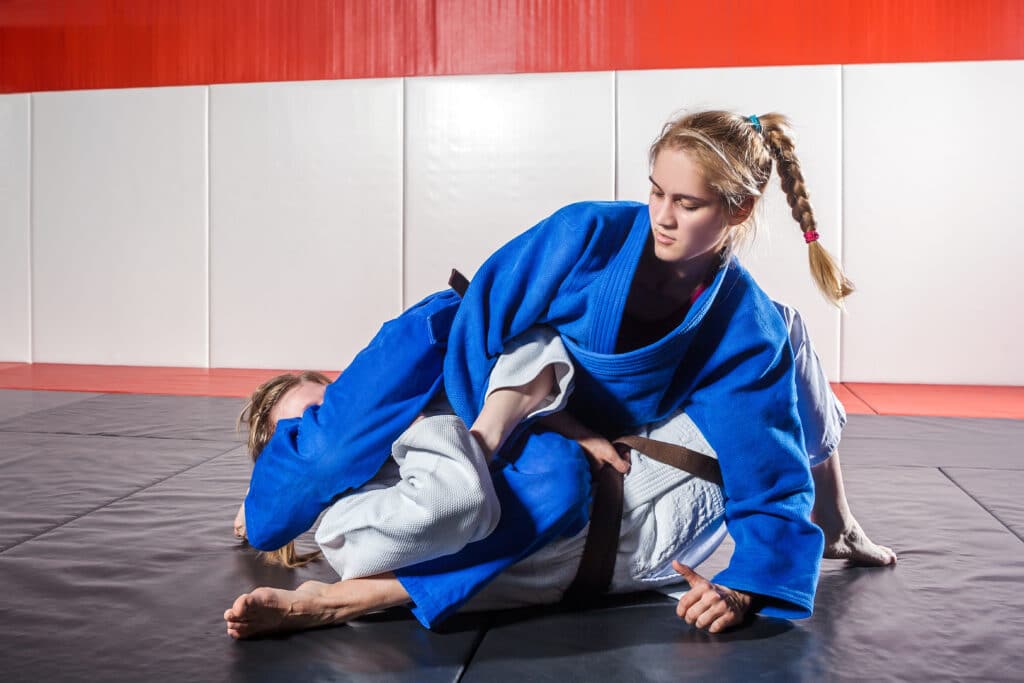 Kids need healthy outlets to burn off some of the excess energy they have, and there is no better way to allow them to do so safely with supervision than by taking Gresham kids martial arts classes. Northwest Fighting Arts is the local leader for Gresham kids jiu-jitsu classes taught by professionals with years of martial arts experience.
Why Sign Up Your Children for Kids Martial Arts in Gresham OR
Learning jiu-jitsu can inspire confidence in all children. If your child has been targeted by bullies, it gives them a way to defend themselves when necessary. But that is only one of many other benefits of Gresham kids martial arts lessons, including:
Teach kids how to set achievable goals for Gresham kids jiu-jitsu
Eliminate stress and low self-esteem
Help children control their tempers and show respect and humility
Learn how to move their bodies to avoid injuries
Develop conflict resolution skills
Live with integrity, courage and honor
Kids today have to learn some harder lessons than many in past generations. But Gresham kids martial arts can help children hone their decision-making skills. Parents who want to partner with Northwest Fighting Arts can boost their children's abilities by enrolling them in Gresham kids jiu-jitsu classes.
Lead Instructor of Kids Martial Arts in Gresham OR Has Impressive Resume
The owner and lead instructor of Northwest Fighting Arts has been teaching Gresham kids martial arts for more than 30 years. Prior to that, he honorably served his country in the Marine Corps as a weapons instructor. He understands well how teaching Gresham kids jiu-jitsu can instill in them a life-long self-discipline that will serve them well in all areas of their future lives.
Which Kids Can Benefit From Jiu Jitsu Classes?
All children aged 4 to 13 are welcome in the children's classes, while older teens can sign up for the adult classes.
Contact Us to Learn More About Gresham Kids Martial Arts Classes
Sign your child up for lessons and they will receive a free uniform and a free month of classes, along with a free one-on-one lesson with an instructor at Northwest Fighting Arts. Call us today at (503) 235-3435 to learn more.