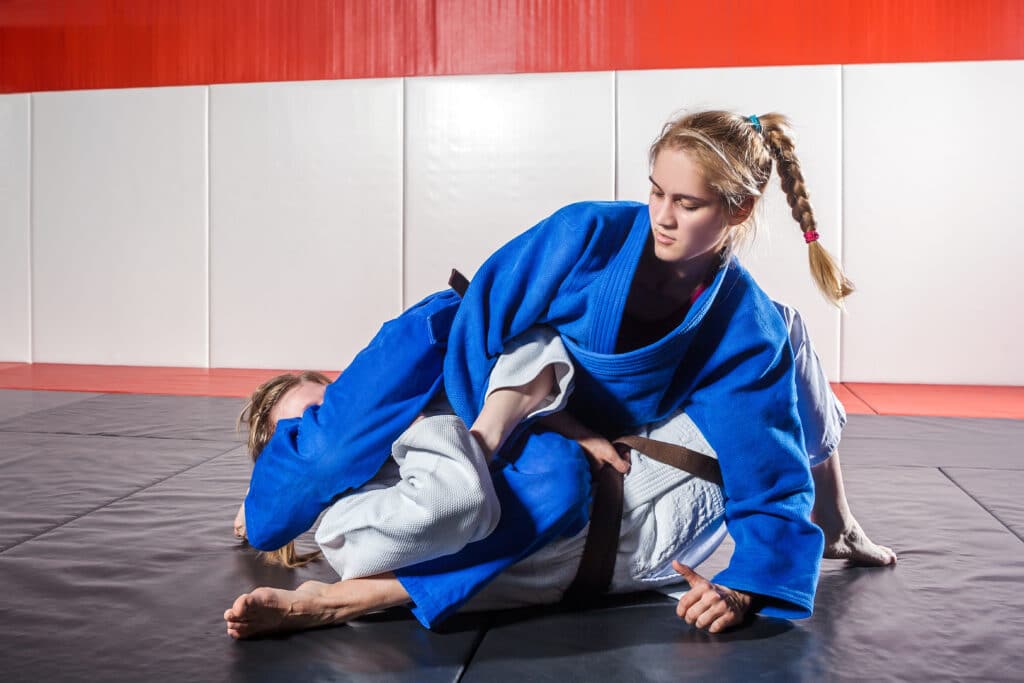 To build confidence, discipline and self-esteem in young people, Northwest Fighting Arts provides exciting Beaverton kids martial arts classes. Beaverton kids jiu-jitsu is taught by an instructor who is an accomplished expert and the staff also has impressive experience. We have led kids martial arts in Beaverton OR for decades, so you can trust us to assist your child through a thrilling experience that can change how they think about well-being, the world and themself. We believe that Beaverton kids jiu-jitsu is a major transformative experience that benefits children for their entire life.
Why Your Child Should Take Beaverton Kids Martial Arts
Many parents are interested in kids martial arts in Beaverton OR for their children because it helps them to learn respect, integrity and perseverance. From Beaverton kids jiu-jitsu, a child becomes more fit and develops character and maturity. Being more self-confident through Beaverton kids martial arts is an investment in a young person's future. The advantages of getting involved with Northwest Fighting Arts include:
Developing mental endurance
Living a new, healthier lifestyle
Building self-esteem
Attaining better performance in school
Feeling successful
Making strong friendships
Having leadership capacity
Learning self-control
Knowing how to handle pressure
Seeing hard work pay off
Beaverton kids jiu-jitsu is a framework for living and a method to exercise. We teach both in our youth classes. It can transform the way a young person views everything and everyone around them. It can be a genuine renewal and can help someone grow tremendously at a critical stage of their life. They become physically fit people who are better prepared for the countless challenges they will face later on as adults.
We want to introduce children to Beaverton kids martial arts because they will be passionate about what they experience. Our dedicated staff and superb curriculum will guide their way. We invite them to join us as we improve ourselves through hard work, training and martial arts for kids.
Call Us Today
To learn about Beaverton kids martial arts, just call now at 503-235-3435.